Bon pour la 100eme chronique, vous allez pouvoir déguster tranquillement installés dans vos fauteuils douillets, une spéciale rétrospective de The Cure.

Cette fois je vais faire fi du blabla d'apparat et on va tailler direct dans le vif du sujet.

Donc vous trouverez à chaque fois :
- la pochette de l'album
- le nom de l'album (j'ai pas pris tous les live sinon on s'en sort plus, ni l'album de 2000 j'aime pas)
- la date (sympa pour se rappeller qu'on n'est plus tous jeunes)
- le tracklisting
- les vidéos que j'ai pu choper (plus ou moins qualitatives)

Et du coup je me suis rendu compte que The head of the door et Disintegration était de loin mes albums favoris.

Ah oui j'oubliais : Robert Smith iz god ! fin de la parenthèse.
THREE IMAGINARY BOYS (1979)

1.10.15 Saturday Night
2.Accuracy
3.Grinding Halt
4.Another Day
5.Object
6.Subway Song
7.Meat Hook
8.So What
9.Fire in Cairo
10.It's Not You
11.Three Imaginary Boys

BOYS DON'T CRY (1980)

1.Boys don't cry
2.Plastic Passion
3.10.15 Saturday Night
4.Accuracy
5.So What
6.Jumping Someone Else's Train
7.Subway Song
8.Killing an arab
9.Fire in Cairo
10.Another Day
11.Grinding Halt
12.Three Imaginary Boys
Killing an arab
SEVENTEEN SECONDS
(1980)
1.A Reflection
2.Play for today
3.Secrets
4.In Your House
5.Three
6.The Final Sound
7.A forrest
8.M
9.At Night
10.Seventeen Seconds
Play for today
A forrest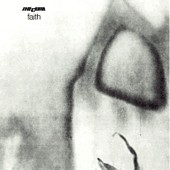 FAITH (1981)

1.The Holy Hour
2.Primary
3.Other Voices
4.All Cats Are Grey
5.The Funeral Party
6.Doubt
7.The Drowning Man
8.Faith





Primary
PORNOGRAPHY (1982)

1.One Hundred Years
2.A Short Term Effect
3.The hanging garden
4.Siamese twins
5.The Figurehead
6.A Strange Day
7.Cold
8.Pornography





The hanging garden
Pornography
JAPANESE WHISPERS
(1983)
1.Let's Go to Bed
2.The Dream
3.Just One Kiss
4.The Upstairs Room
5.The walk
6.Speak My Language
7.La Ment
8.Love Cats
Love cats
THE TOP (1984)
1.Shake Dog Shake
2.Birdmad Girl
3.Wailing Wall
4.Give Me It
5.Dressing Up
6.The Caterpillar
7.Piggy in the Mirror
8.The Empty World
9.Bananafishbones
10.The top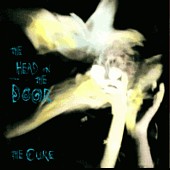 THE HEAD ON THE DOOR (1985)

1.In between days (Without You)
2.Kyoto Song
3.The Blood
4.Six Different Ways
5.Push
6.The Baby Screams
7.Close to me
8.A Night Like This
9.Screw
10.Sinking
Close to me